To get the list of the best sport hashtags and use them do the following:
1.download Tags app or Tags Pro App for iPhone , iPad on the App Store : Download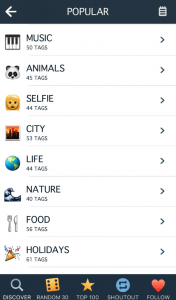 2. Open the app and tap Popular Tags category
3. Find Sport subcategory and tap it. You will find more than 50 useful hashtags to use in your posts, including: #sport , #sportday, #bestsport and other sport hashtags
4. Select hashtags and copy/paste them to instagram or another networks.
Enjoy best sport hashtags for instagram and other networks!
Download Tags App
Download Tags Pro for professional Hashtagging